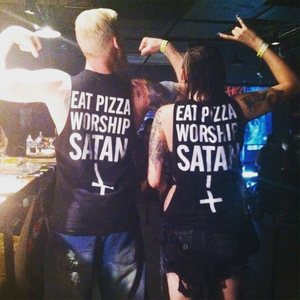 Official Axeslasher Pizzagram drawn by Albuquerque artist Tim Cochran. Eat Pizza. Worship Satan. Buy a shirt and piss off your parents.
In stock and ready to ship
Items typically ship in 5-7 business days.
You will receive tracking information as soon as your order is shipped.
For any questions about your order, please contact us here!
For a size guide on how this will fit click here